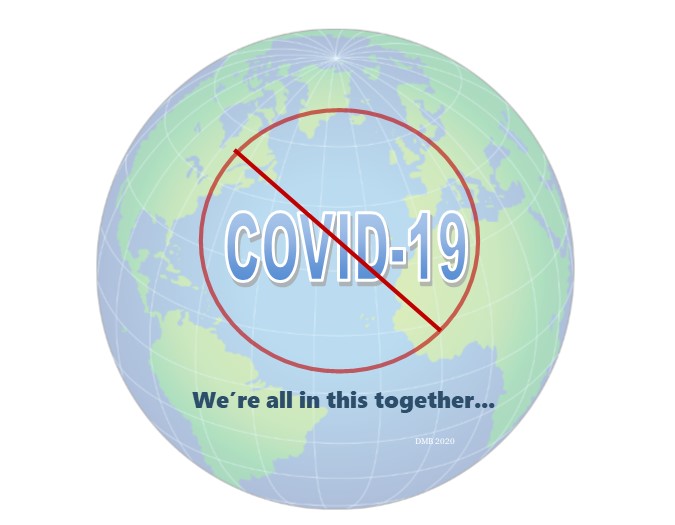 Life in the midst of a pandemic is something I never imagined I would have to write about. Most of us have never experienced anything of this magnitude and realizing and accepting the seriousness of our current circumstances has been a challenge, logistically and emotionally. I want to express my feelings as I share your fears, anxiety, frustration and uncertainty. I am hopeful and determined that we will be able to resume our everyday lives sooner if we all act with good conscience and care as a community. I wish everyone continued strength, perserverance and positive thoughts as we join the world in this fight to conquer Covid-19. Maintain concern & compassion for those who have suffered a recent loss or taken ill.
Our work as Realtors involves meeting with buyers and sellers, attorneys, inspectors, contractors, lenders and other real estate agents. I am thinking of all of my industry partners at this time. Naturally I am concerned about all my customers and clients, my family and friends too. I am following social distancing protocols and trying to keep up with the rapidly changing environment. Fortunately much of my work can be completed electronically and technology allows us to continue to engage by phone, email, text and video-conferencing. Listing information and property tours are also available online so it possible to see a property from the comfort and safety of your own home. We can anticipate delays in transactions due to virus related protocols which may cause longer buyer or seller response times, restrict hours of operation in certain bank or law offices, Registries of deeds, etc.
During this difficult time we must be aware of the most current information and emergency orders for our state and community and adhere to them as best we can.Please do all you can as individuals to stay safe and healthy as we help each other to put an end to this global crisis as soon as possible. Patronize your local small businesses as much as you can, be kind and patient with each other and reach out to those who might be isolated or lonely with a phone call, a text message or a care package left at the door.
With warm regards,
Donna Moy-Bruno
Stay up to date, check the MA state website and read the Orders:
https://www.mass.gov/info-details/covid-19-state-of-emergency
For more statistics and global information :
https://www.cdc.gov/coronavirus/2019-ncov/cases-updates/index.html